How to Fix Marketing Problems Using Human Psychology
Suppose we are nothing more than the sum of our first, naive, random behaviors. What then?
― Dan Ariely, Predictably Irrational
We are all human, and we often make mistakes when it comes to marketing. The quirks of human psychology are well researched and established, and keeping these six concepts in mind will lead to much better results.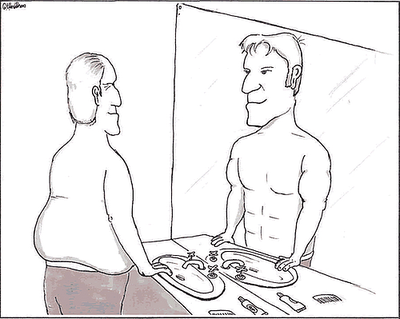 #1: We want to feel good about ourselves instead of being brought down
People will attribute positive feedback to their own performance, and they will blame negative feedback on anything else. It's not effective to point out flaws in your audience or make them feel stupid. You can focus on circumstances that victimizes your target, but overall you want to work with
Self-Serving Bias
and not against it. (Mezulis, Abramson, Hyde and Hankin, 2004;) You want to show your audience what's in it for them.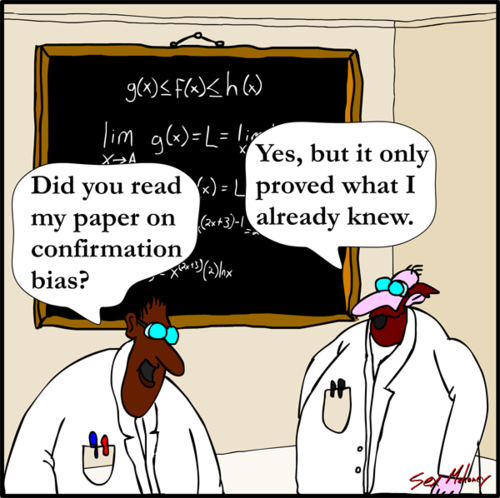 #2: Confirm our beliefs and don't challenge them
People want to justify their current beliefs and dismiss information that goes against them. Your audience will be more likely to trust a company if it shares their values and beliefs. People tend to make a fast first impression that's hard to shake. So remember that most people are looking through the lens of their own
Confirmation Bias
. (Wason, 1968;)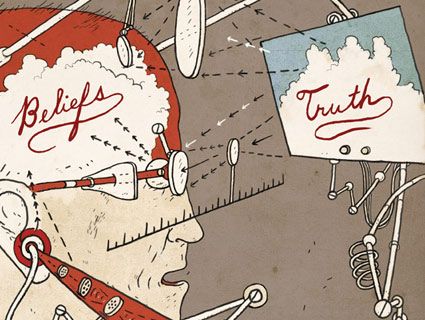 #3: Realistic conclusions are better than outrageous claims
It's important to recognize that our "gut reaction" has more influence than logical explanation. You can only get so far with logic if you are trying to persuade consumers of something that might seem far fetched.
Belief Bias
makes true claims that seem outrageous have a negative effect on marketing. (Evans, Barston and Pollard, 1983;) Keep your messaging believable if you want to capture your audience.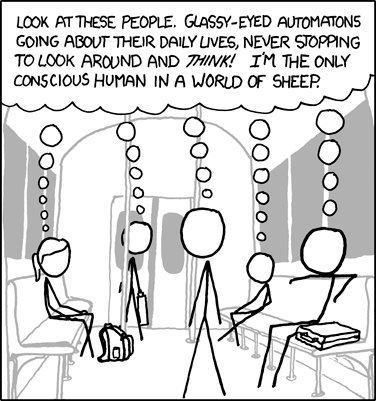 #4: Focus on personality and actions instead of just words
A company's "personality" is often more important than the actual words in their marketing. Your audience will look at your actions and behavior to make decisions. Circumstances and context are not taken into consideration due to
Attribution Error
. (Jones and Harris, 1967;) So make sure the brand's personality speaks your message louder than the marketing copy.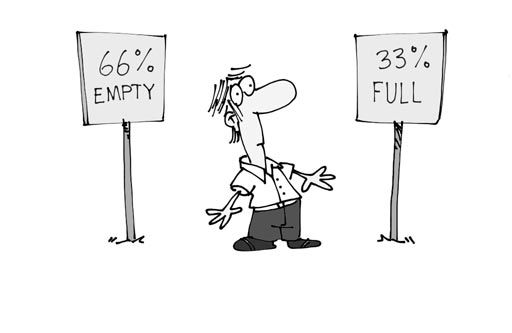 #5: Focus on potential gains, instead of negative outcomes
It's human nature to take risks when they are presented as a loss, and to reject risks when presented as a gain. In other words, people would rather save 30% as opposed to paying 70%. This is based on psychological principle known as loss aversion or
The Framing Effect
and works well in all marketing. (Tversky and Kahneman, 1981;) For example, "Foods that make you lose weight" works better than "Stop eating food that makes you fat".
Want to read the Content White Paper?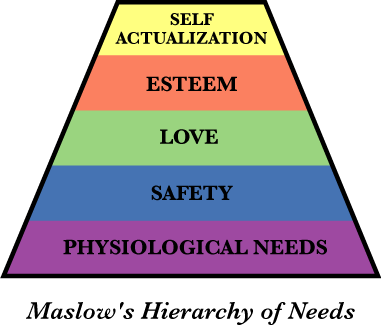 #6: Learn more about marketing using human psychology
You don't have to become a psychologist, but it pays to stay on top of what's going on where psychology meets marketing.
Here's a short list of the best blog s and resources right now:
Want updates on the latest content?
Further reading:
References:
Amy H. Mezulis, Lyn Y. Abramson, Janet S. Hyde and Benjamin L. Hankin (2004), 'Is There a Universal Positivity Bias in Attributions? A Meta-Analytic Review of Individual, Developmental and Cultural Differences in the Self-Serving Attributional Bias', Psychological Bulletin vol. 130 No. 5
Wason, Peter C. (1960), 'On the failure to eliminate hypotheses in a conceptual task', Quarterly Journal of Experimental Psychology (Psychology Press) 12 (3)
J. St. B. T. Evans, Julie L. Barston, Paul Pollard (1983), 'On the conflict between logic and belief in syllogistic reasoning', Memory & Cognition Vol. 11 Issue 3
Edward E. Jones and Victor A. Harris (1967), The Attribution of Attitudes', Journal of Experimental Social Psychology, Vol. 3, 1-24
Amos Tversky and Daniel Kahneman (1981), 'The Framing of Decisions and the Psychology of Choice', Science Vol. 211 No. 4481